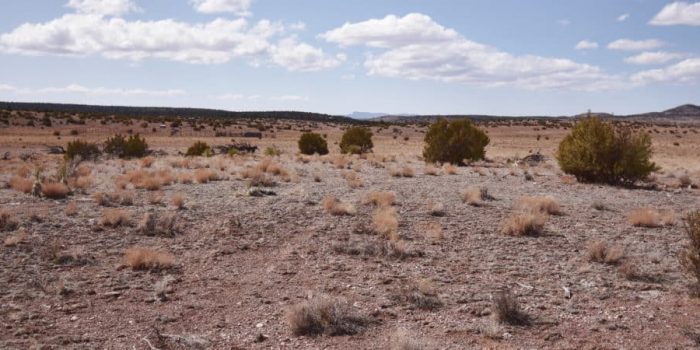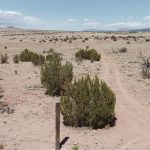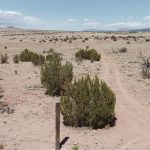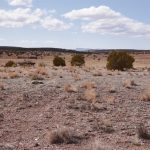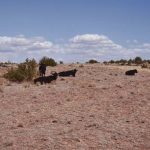 80.00 acres for sale in Yavapai County, AZ. Very large parcel that is 10 minutes off of Route 66 and 5 minutes from the Grand Canyon Caverns. No HOA, no restrictions, do what you want when you want! Adjacent property owners have electric which means it will be a short run to this property. Solar is a great alternative. Water would be a well or hauled and stored in a cistern. Sewage would be a septic system. If you want a large parcel that is easily accessible then you better jump on this one! Paved roads half the way from Route 66 to the property (5 minutes), two-track road the other half.
Nearby Attractions:
Grand Canyon Caverns:
Take in the awe inspiring Grand Canyon Caverns located along Route 66 in Northern Arizona. These are the largest dry caverns in the United States, located 200 to 300 feet below the surface, and accessible via the exploration elevator. Located in the middle of 3,000,000 acres of the most unspoiled land left in the world, enjoy clean air, clear skies, open prairies, and a refreshing change of scenery from the urban world. They feature cavern tours that are easily accessible along paved walkways with handrails and for the more adventurous, off-path 'Explorers Tours'. Featuring a Motel, Dinner, Gift Shop, classic Route 66 Gas Station, their own Airstrip, RV camping area with full hookups, a Rodeo Ring that regularly holds cowboy events, and of course the world famous Caverns, they offer all the amenities needed for an enjoyable visit and stay. Located close to the beautiful Supai Falls and a short distance to the Grand Canyon and rafting on the Colorado river, the Grand Canyon Caverns is the perfect home base for visiting all the great adventures located around the Grand Canyon and in Northern Arizona.
Grand Canyon National Park:
Located in Arizona, Grand Canyon National Park encompasses 277 miles (446 km) of the Colorado River and adjacent uplands. The park is home to much of the immense Grand Canyon; a mile (1.6km) deep, and up to 18 miles (29 km) wide. Layered bands of colorful rock reveal millions of years of geologic history. Grand Canyon is unmatched in the incomparable vistas it offers visitors from the rim.
Watson Lake:
Located just 4 miles from Prescott, this beautiful lake is an oasis when you are looking to escape the desert heat. This bright blue lake is surrounded by granite boulders and hiking trails. Though swimming is prohibited, there are many other fun activities to do at Watson Lake including fishing, boating, kayaking, canoeing, rock climbing, hiking, and camping. The camp grounds include restrooms with showers, picnic areas, and parking.
Property Details
NEAREST LARGE CITY: Las Vegas, NV
STATE: Arizona (AZ)
COUNTY: Yavapai
ADDRESS: SELIGMAN, AZ, 86337
SIZE: 80.00 Acres
APN(s): 301-34-031 / 0 / 0 / 0 / 0 / 0
GPS COORDINATES: 35.51184521411132,-113.2429178996536
TAXES: No back taxes, approximately $373.62 per year total
HOA Dues: Approximately $0.00 per year total
ACCESS: Gravel
ZONING: Residential
SEWER: Would be Onsite Septic
WATER: Hauled/Delivered
UTILITIES: Customer service is not sure about the distance from the nearest electric pole, but she confirmed that
they service the area. Utility poles are visible on the road but CS is not sure whether there is electricity or not.
FEMA FLOOD ZONE: Yes
TERRAIN: Level to sloping
CONVEYANCE: Warranty Deed
TITLE: Free and Clear
FSL ID: AZ-YAV-84452
WEBSITE URL: https://findsomeland.com/property/AZ-YAV-84452/
CLICKABLE GOOGLE MAPS URL: http://www.google.com/maps/place/35.51184521411132,-113.2429178996536
OTHER NEARBY CITY DISTANCES:
1. Seligman, AZ – 33 Minutes
2. Kingman, AZ- 1 Hour 12 Minutes
3. Flagstaff, AZ – 1 Hour 42 Minutes
4. Las Vegas, NV – 2 Hours 48 Minutes
5. Phoenix, AZ – 3 Hours 13 Minutes
The Fine Print Any property information (including, but not limited to, all real property images, descriptions, pricing, locations and availability; hereinafter referred to as "Real Estate Information") made available by or through this website is provided solely for informational purposes and is not guaranteed or warranted by Find Some Land LLC. Find Some Land LLC believes the Real Estate Information to be accurate and complete; however it is subject to change and/or correction without notice. All information regarding the real estate advertised herein has been assembled through various sources and independent investigation should be conducted by all prospective buyers. Please verify all Real Estate Information through public records available through the County Clerk or Registrar in the county where the property is located. Buyer is responsible for conducting due diligence. If purchasing with installment sale terms, the installment land contract stipulates that the property may not be improved until balance is paid in full. Please feel free to contact us if this is an issue for you so that we can discuss your specific situation and plans.